Material flow 4.0
Autonomous driving is a megatrend.
Automated guided vehicle systems with automatically controlled vehicles are also increasingly prevalent in intralogistics. The advantages are obvious: automated material flows increase efficiency, reduce the error rate and thereby help to save time and costs.
With LISTA automated guided vehicle systems, you can make the most of these advantages. You receive a fully integrated system solution to automate your internal material flow: safe, flexible and optimally matched to our storage and workspace equipment. Benefit from performance and expertise from a single source. LISTA is the only manufacturer that can offer you a complete package for storage and automated transport of goods.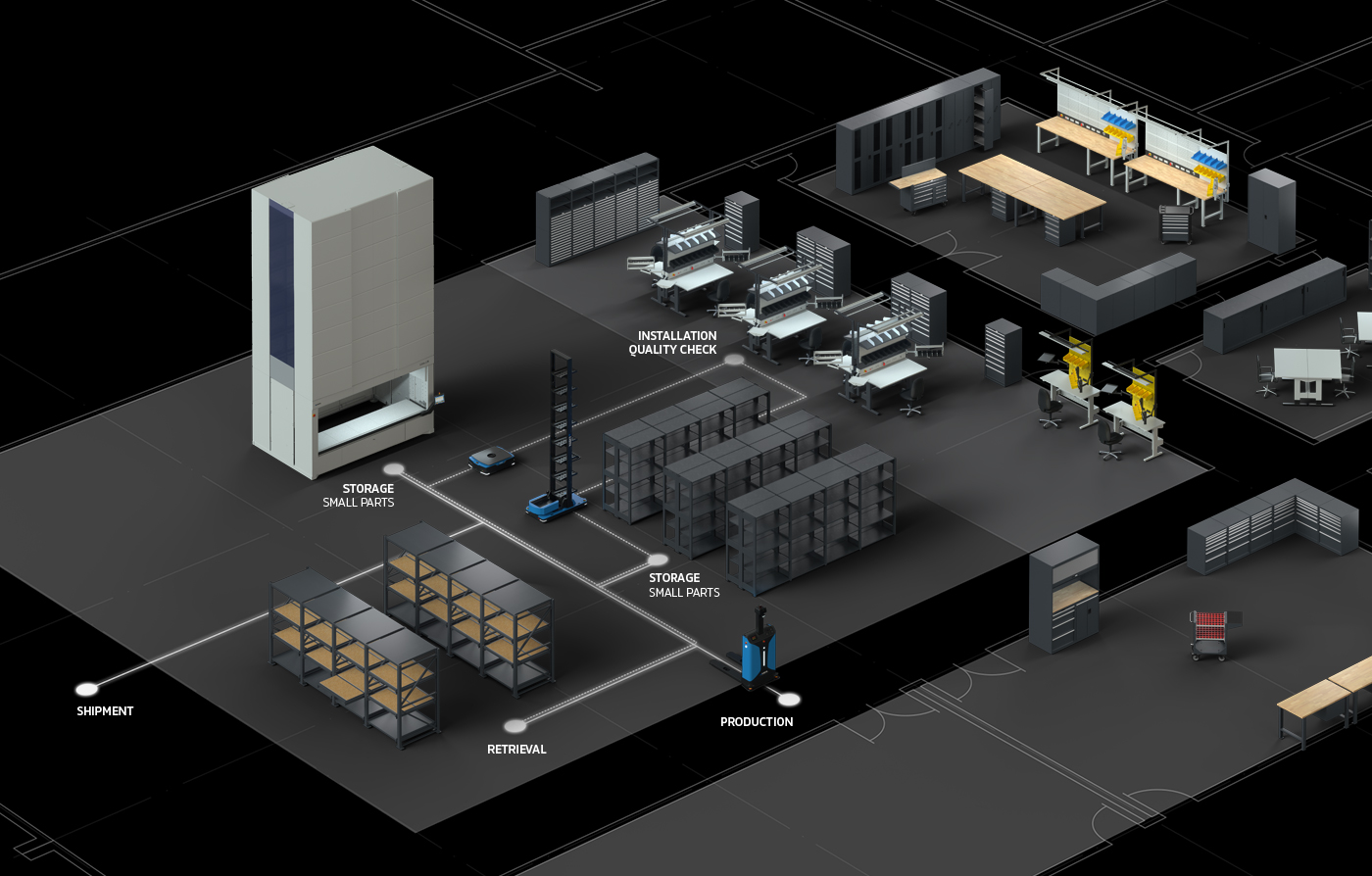 Welcome to the No.1
LISTA is the recognised market leader in Europe for workspace and storage solutions. We have set the standard and our name has become synonymous with drawer cabinets. The wide selection of cabinets, workstations and shelving systems can be freely combined to make your workspace work. Our products are used worldwide by over 100000 satisfied customers in a variety of different industries.
A system for your success
The LISTA standard unit is the base of a system in which multiple components can be combined and matched. A system has grown out of this in which everything can be combined and matched. and protected with access control. All products are available in almost any colour. In short: LISTA provides a system to organise your business successfully.
A solution to match your needs
Products made by LISTA have set standards by reaching far beyond standard applications. We are committed to fulfilling customer requirements with bespoke solutions regardless of project size or industry. Our universal system and vast planning expertise will turn your expectations into reality – promptly and reliably.
A sound investment
By opting for LISTA you place your trust in durability and continuity. Our unique 10-year product and re-ordering guarantee reflects our corporate philosophy. You can always rely on LISTA quality. Our products are made in Switzerland or Germany and shipped to customers through a broad distribution and service network.