MOVING AROUND SAFELY
Mobile workstations present a particular challenge when it comes to warehouse and operating equipment. Companies working with containers, articulated lorries, drilling platforms and the like will have ongoing high demands on equipment and material. Solutions for mobile working environments need to be functional, space-saving and robust. They require reliable safety mechanisms, connections and custom equipment options for extreme environmental conditions.
At LISTA we know what use under tough conditions means, and we have designed our products to function optimally even in the most adverse conditions. The load-bearing capacity and safety mechanisms for the individual modules easily meet even the most extreme demands. At the same time the LISTA system allows the creation of perfectly coordinated and highly compact modern equipment solutions, whether in a workshop, warehouse, office or laboratory.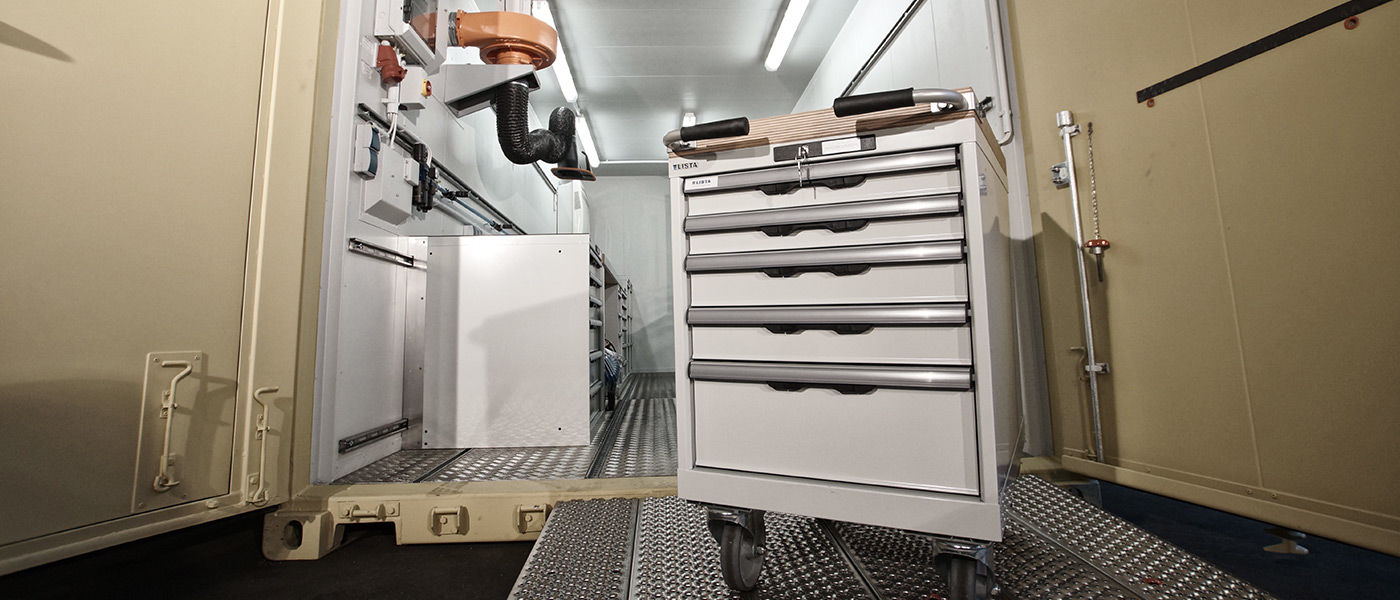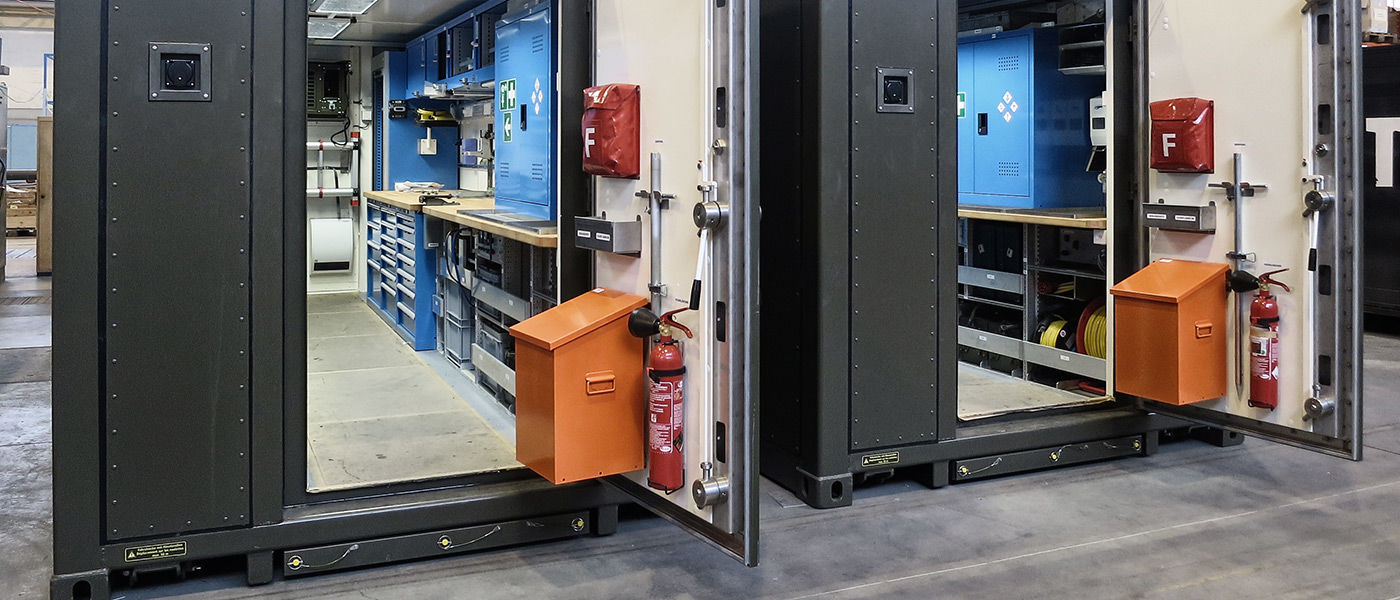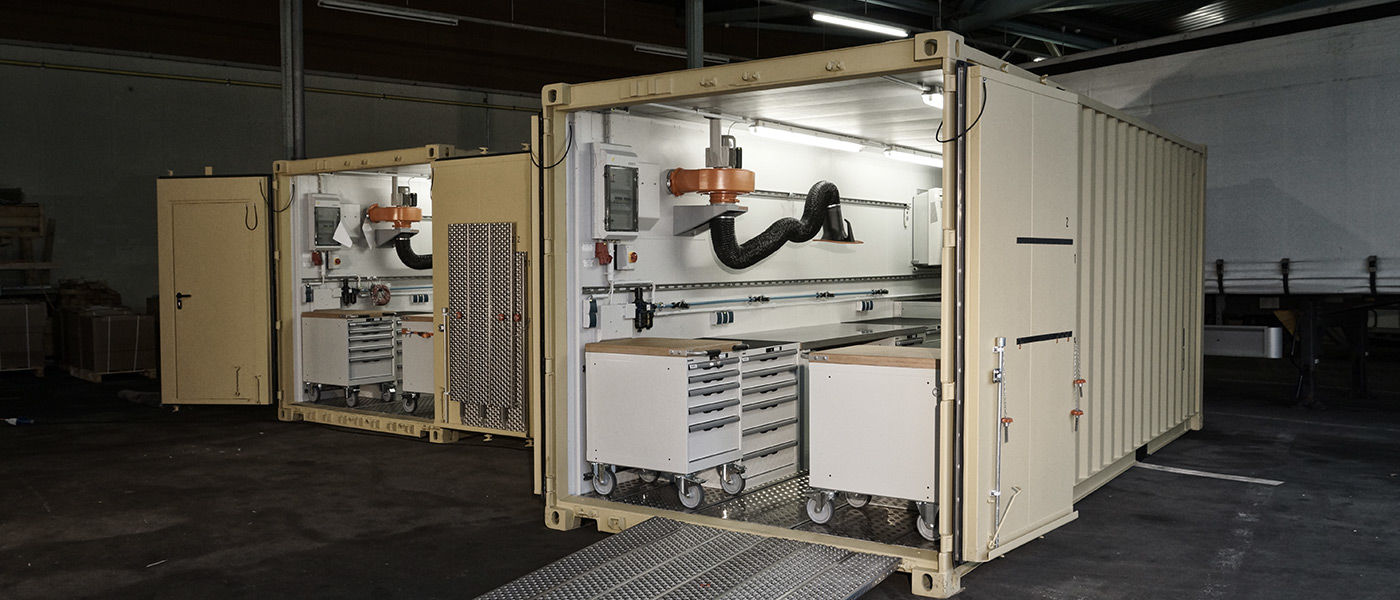 EXAMPLES