EFFICIENT AUTOMATION
Less is more: this also applies to modern storage systems.
Storage lifts and Automated Guided Vehicles (AGVs) from LISTA help to save time, costs and space in the long term. Goods and materials can be delivered faster, error-free and with fewer staff thanks to efficient warehouse automation. This alone can reduce costs by an average of 40%. This is combined with improved inventory control, ergonomics and space utilisation.
LISTA storage lifts and AGVs offer a wide range of solutions for your intralogistics that are optimally matched to the requirements of modern warehousing. Discover the many possibilities for optimising your material flow with LISTA. We would be happy to advise you on the various products and services.
STORAGE LIFTS AND AUTOMATED GUIDED VEHICLES (AGVS) PRODUCT OVERVIEW
Material flow 4.0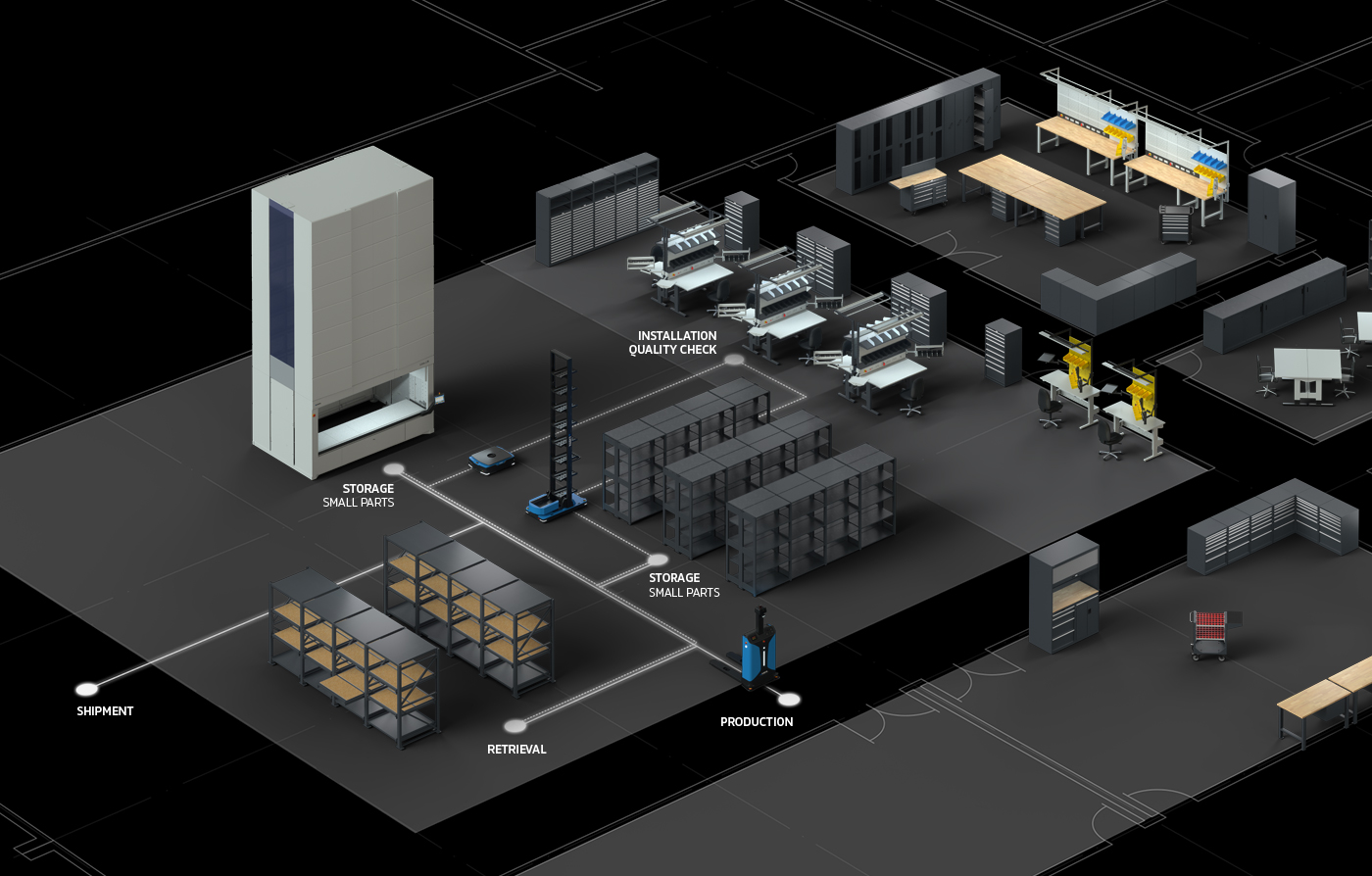 WE ARE THERE TO HELP
Do you want to know more about automated guided vehicle systems? We will be happy to advise you based on your individual needs regarding material flow and warehouse automation.