The compact transport system
The FLOW vehicles from LISTA impress as compact transport systems for payloads of up to 1500 kg.
It achieves high accuracy thanks to its navigation with QR codes. The automatic charging function also increases efficiency and simplifies processes Its technical features and high functionality make the FLOW series one of the leading AGVS in the compact class.
BENEFITS AND FEATURES
Intelligent system solution
Central control from the customer's ERP/WMS
Integration of various vehicles and components
Optimum synergy with LISTA storage and workspace equipment
High flexibility
Wide range of vehicle types for a wide range of transport goods and applications
Individual configuration and adjustment options
Maximum efficiency
High payloads
Compact dimensions
Exact navigation
Optimum cost control
Outstanding safety features
Effective collision protection by sensors, emergency stop, etc.
Automatic charging function
MATERIAL FLOW 4.0
Autonomous driving is a megatrend.
Automated guided vehicle systems with automatically controlled vehicles are also increasingly prevalent in intralogistics. The advantages are obvious: automated material flows increase efficiency, reduce the error rate and thereby help to save time and costs.
With LISTA automated guided vehicle systems, you can make the most of these advantages. You receive a fully integrated system solution to automate your internal material flow: safe, flexible and optimally matched to our storage and workspace equipment. Benefit from performance and expertise from a single source. LISTA is the only manufacturer that can offer you a complete package for storage and automated transport of goods.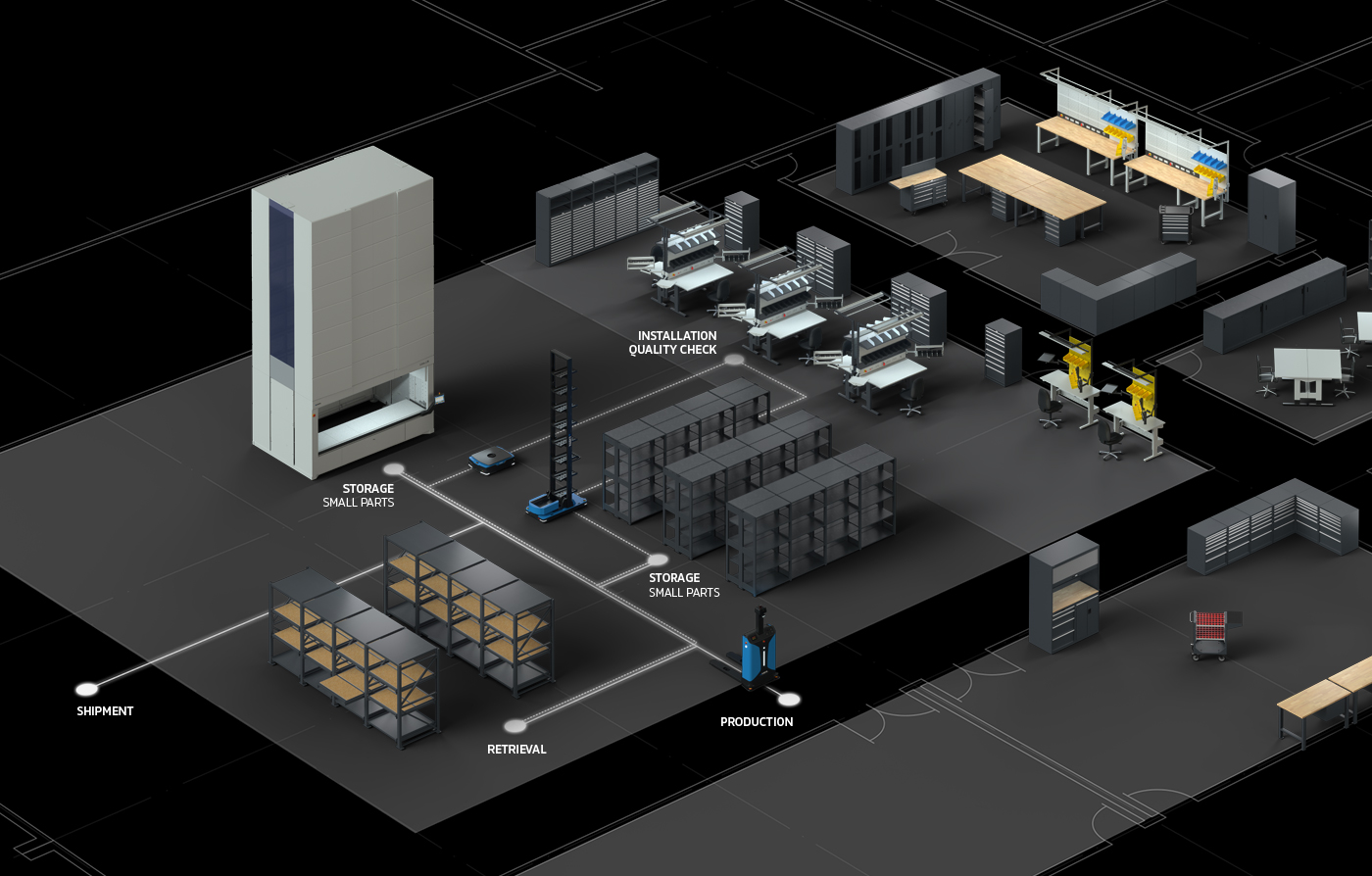 OTHER AGV SOLUTIONS
LISTA Belt
for optimum transport on conveyor belts and more
LISTA Order
for picking several orders at the same time
LISTA Roller
with a roller conveyor structure for easier loading and unloading
LISTA Heavy Carrier
for transporting large weights of up to 30 t
LISTA Pickbuddy
for tool and spare parts dispensing
LISTA SLIM Reach
for transporting EPAL2 pallets with base frames
WE ARE THERE TO HELP
Do you want to know more about automated guided vehicle systems? We will be happy to advise you based on your individual needs regarding material flow and warehouse automation.
More info
| Downloads | Language | Version | Description | File | | |
| --- | --- | --- | --- | --- | --- | --- |
| Automated guided vehicle systems | English | 2022 | Brochure | 9.58 MB / PDF | Print catalogue | Download |