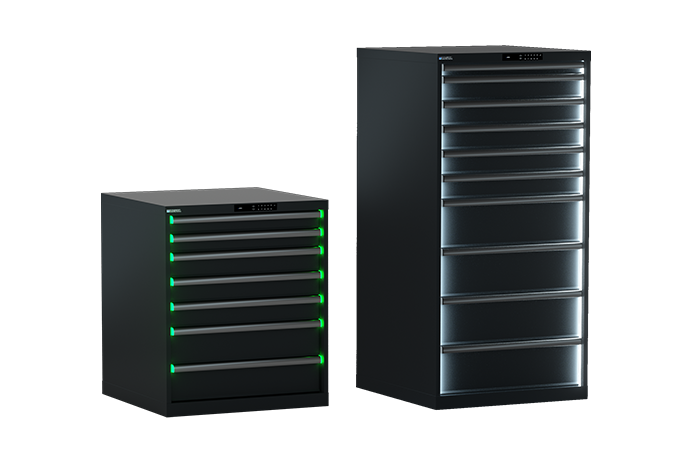 EDGE: GET THE LOOK
Exciting. Different. State-of-the-art.
With EDGE, you make a statement that shows what you stand for. Individual lighting accents give your workspace a modern, dynamic and high-quality look and feel, colour coordinated with your branding and corporate design. EDGE is versatile and expressive, while enthusing and inspiring: an eye-catcher in LED technology, available as a light strip or in point form.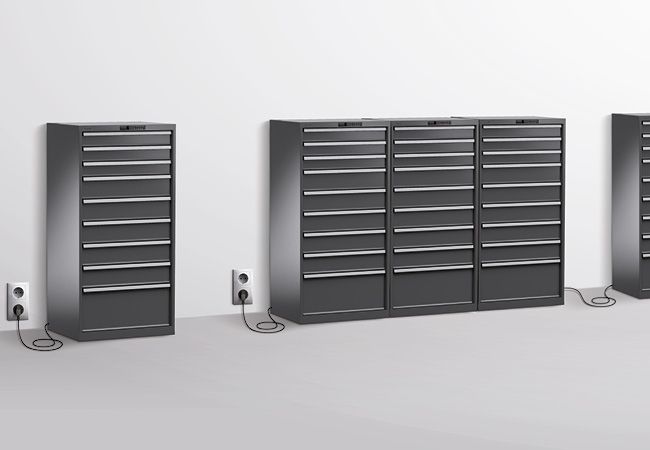 POWER SUPPLY
As an alternative to batteries, our electronic locks for drawer cabinets are now also available with mains power supply.
Batteries are a good choice for all devices that have low power consumption. Unfortunately, batteries can drain themselves in the long run and are costly and often time-consuming. From an ecological point of view, batteries also have a huge environmental impact and can cause longterm ecological damage. With our upgrade kit, battery-operated LISTA eLocks can be easily converted to a mains power supply.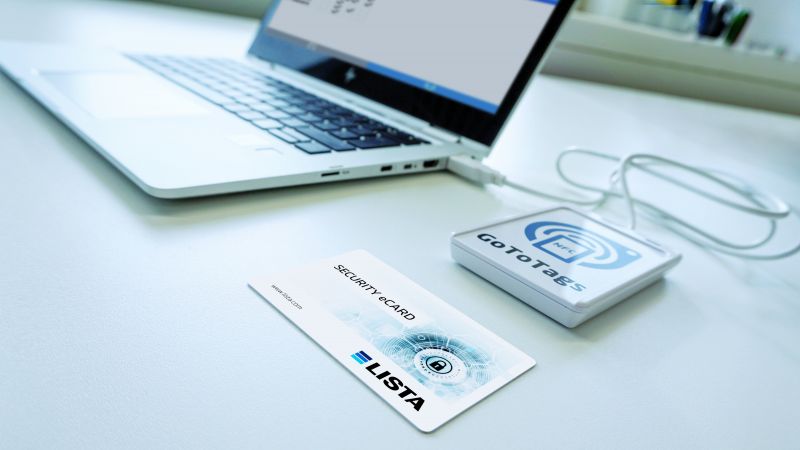 Security eCard
In addition to our LISTA Access software, a Security eCard is now also available.
The Security eCard provides you with a particularly simple and user-friendly solution for data transfer from the LISTA Access software. Users and user groups can be saved to the Security eCard via card reader. The data is automatically transferred to your LISTA eLocks by holding the card against the locks.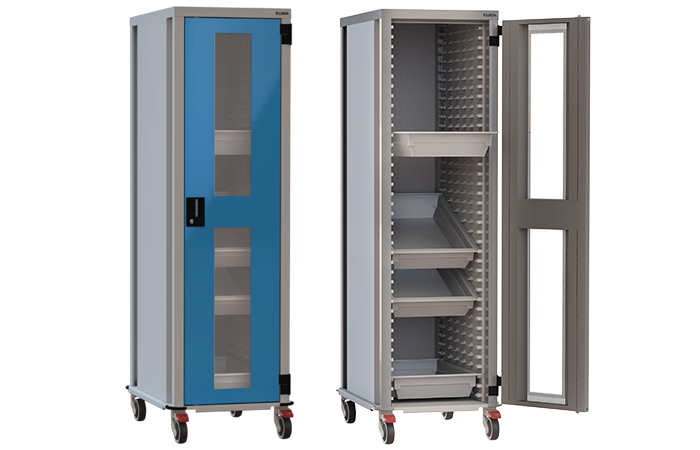 LISTA MEDICAL DEVICE CABINET
Anyone working in the medical field will be well aware of the high demands of this sector.
With sector-specific standard equipment and a plethora of additional equipment options, the LISTA ward trolley helps to make hospital processes safer and more efficient. This takes some of the pressure off hospital staff. Various locking solutions and the antibacterial coating enable reliable protection.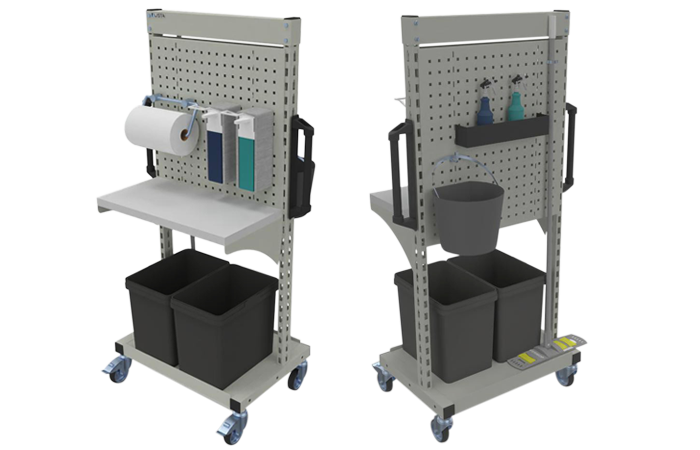 LISTA DISINFECTION TROLLEY
The mobile disinfection trolley from LISTA boasts can be set up anywhere as a simple and uncomplicated disinfection island for entrances to any type of building, hall or area.
With its huge versatility and range of combination options, all of the necessary components can be adapted to the application that you require in order to reduce the spread of bacteria within your premises or simply bar it from entering altogether. In addition, our painted surfaces have an antibacterial coating.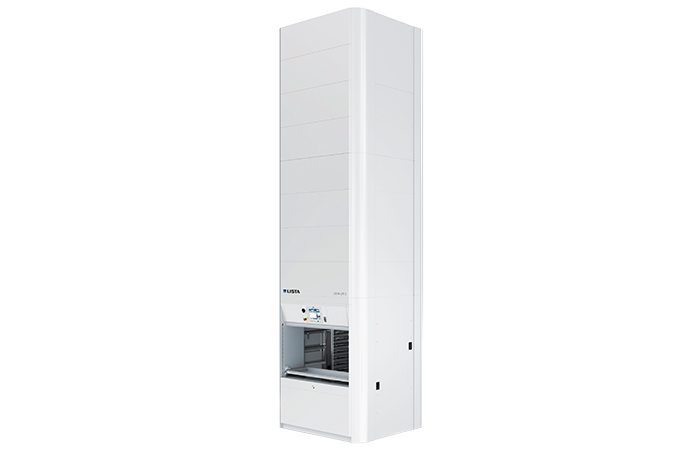 LISTA Lift S
At only 1.6 m deep, the LISTA Lift S is the ultimate storage lift: as capable of bearing loads as something bigger, yet as compact and space-saving as a paternoster.
The overall capacity is up to 25,000 kg at 7 m high. It has optimal capacity. The system enables the trays to position things dynamically and flexibly within the lift, so that you can make the most of every centimetre of its storage space.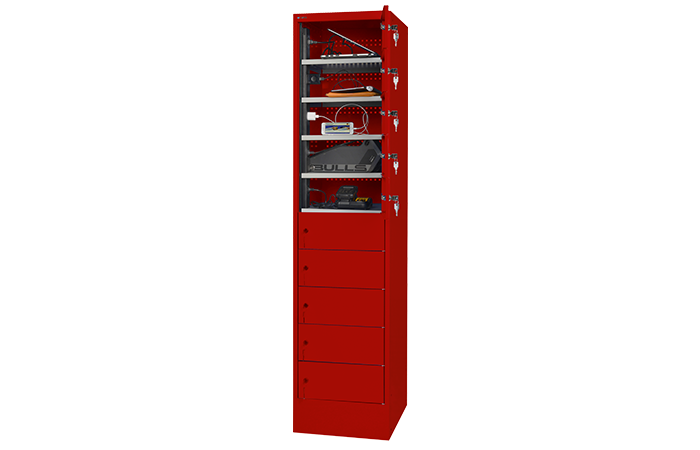 LAPTOP CABINET
Flat, horizontally arranged compartments make the LISTA laptop cabinet the ideal storage solution for notebooks and more.
At the same time, they have a particularly space-saving construction, and can be flexibly tailored to your requirements with various energy modules, locking solutions and other options.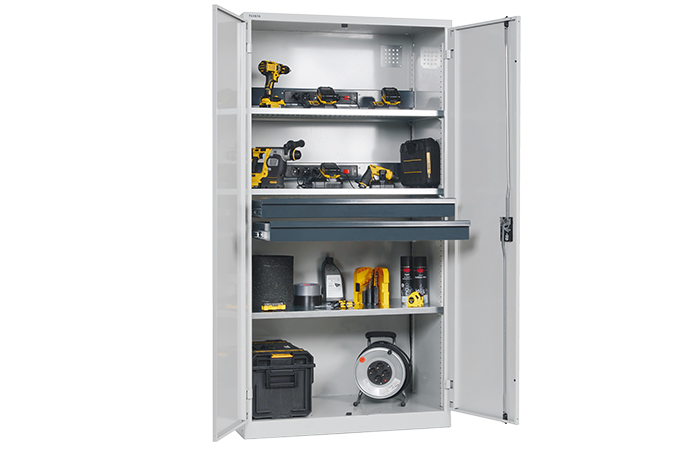 BATTERY CHARGING CABINET WITH HINGED DOORS
LISTA battery charging cabinets with hinged doors are perfect for the centralised supply of batteries and electrical devices.
All cabinets can be configured individually and adapted to your specific storage needs through the flexible use of partition material, cabinet accessories and power supply via power strips.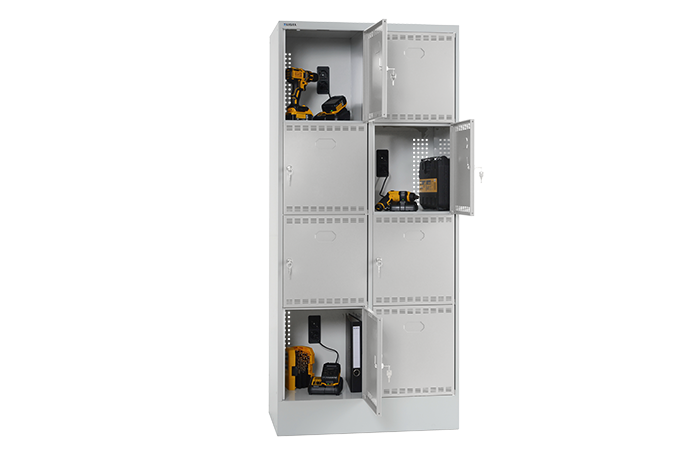 BATTERY CHARGING CABINET WITH COMPARTMENTS
LISTA compartment cabinets with power connection are perfect for personal storage of battery-operated devices of all kinds.
Suitable for use in industry, trade, offices, schools, universities or pubic buildings. Batteries can be charged during storage thanks to the built-in sockets, and are therefore always ready to use.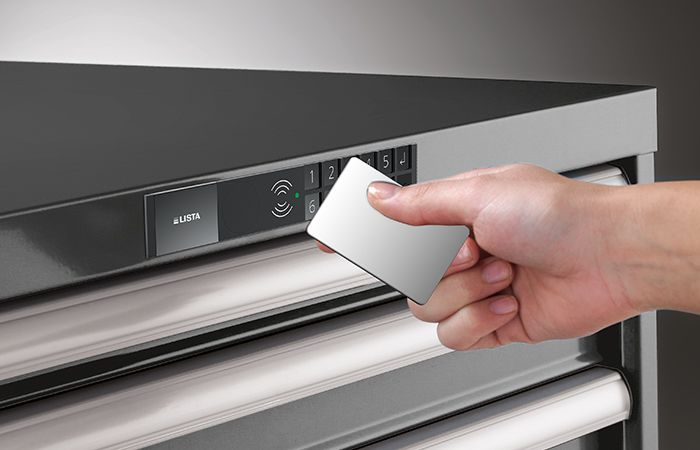 AUTO Lock
The LISTA AUTO Lock opens and locks conveniently and securely at the push of a button or fully automatically.
It offers the same functionality as the LISTA RFID Lock. If increased security is required, the optional LISTA Access software can be used to store time profiles in the lock or for individual users.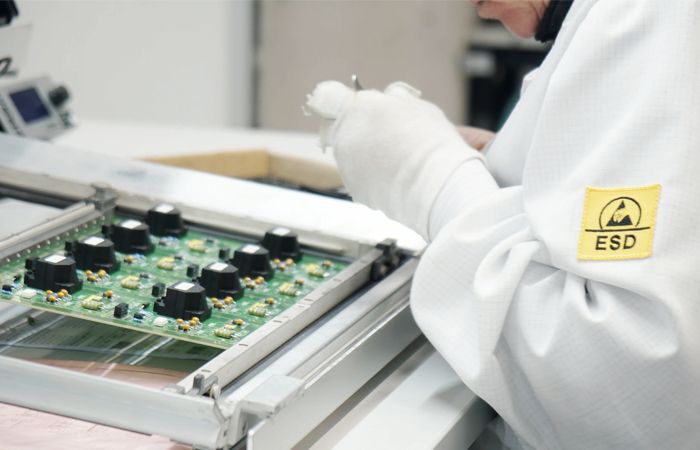 ESD SOLUTIONS
ESD stands for electrostatic discharge. ESD can impair or destroy the functioning of electronic, electric or electromechanical components. ESD solutions from LISTA offer optimal protection.
LISTA supplies plant equipment in an ESD-safe version to reliably protect electrical and other ESD-sensitive components and parts in production, storage and assembly from electrostatic discharge. Our ESD solutions comprise a broad spectrum of ESD-safe equipment from ESD workplace to lamps and accessories with ESD protection. The LISTA system enables the configuration of every ESD workplace according to individual requirements and thus ensures complete ESD protection in this way.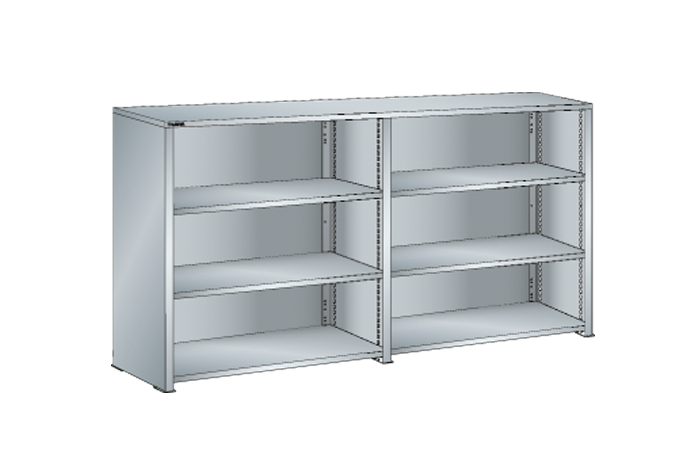 LISTA Sideboard
The LISTA Sideboard makes an ideal addition to any office.
The perfect piece for storing both large and small items tidily and stylishly, the LISTA Sideboard offers expanded possibilities for customising your workspace.