GETTING TO THE FINISH LINE FASTER
Motorsports are in our blood. That's why many racing teams, from the touring car category right through to Formula 1 teams, rely on LISTA system solutions. The most prominent important applications in this demanding area include the drawer cabinet, the workbench and the workshop trolley, which can be moved freely around the workshop as a mobile solution.
We also offer motorsport customers a range of appropriate custom and special solutions for industry-specific requirements, such as an easily accessible electricity, compressed air or oil feed. These solutions enable efficient, ergonomic workshop organisation and thus help to speed up typical workflows to a significant degree.
BENEFITS
Proven expertise
Many years of experience equipping workshops, repair and operating facilities
Prestigious references from the automobile industry and motorsports
Customisation
Industry-specific products such as heavy-duty shelf units, liquid storage cabinets, etc.
Special and customised solutions for electric power, compressed air, oil and water lines, waste disposal and more
Stainless steel versions available
Modular design
Universal modular system
Flexibly configurable by size, equipment, locking system, colour, etc.
Wall-mounted and free-standing elements available
Completely universal
Freely combinable modules
Equipment for all areas: workshop, warehouse, staff room, etc.
Standardised and aesthetically pleasing look and feel
Top industrial quality
High-quality materials
Extensive vertical range of manufacture
10-year guarantee
THE MODULES
ERGONOMIC AND EFFICIENT
LISTA knows what is important in the automotive industry. That's why LISTA offers a wide range of needs-based modules, superstructures and accessories to equip your workshop to the highest standards. Industry-specific details and special solutions for compressed air and other typical MRO applications provide top ergonomics – and thereby enhance your efficiency and productivity.
Electric power, compressed air,
oil and water
Elevated feet with stainless
steel covers
Individual locking system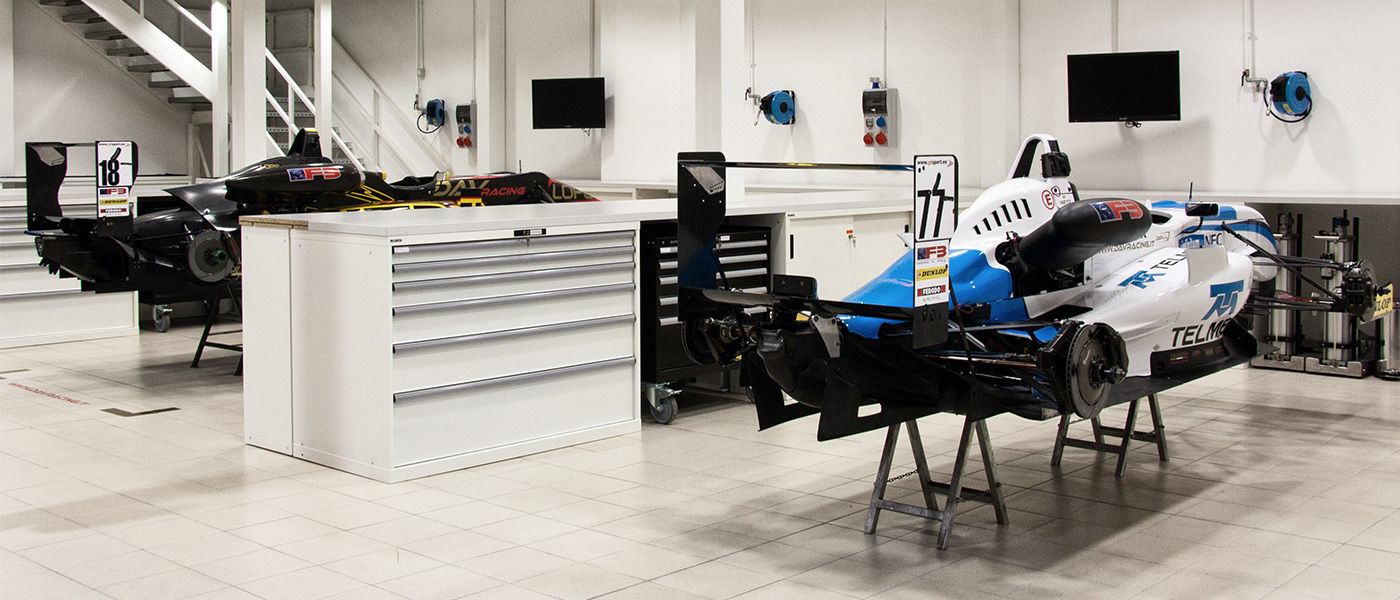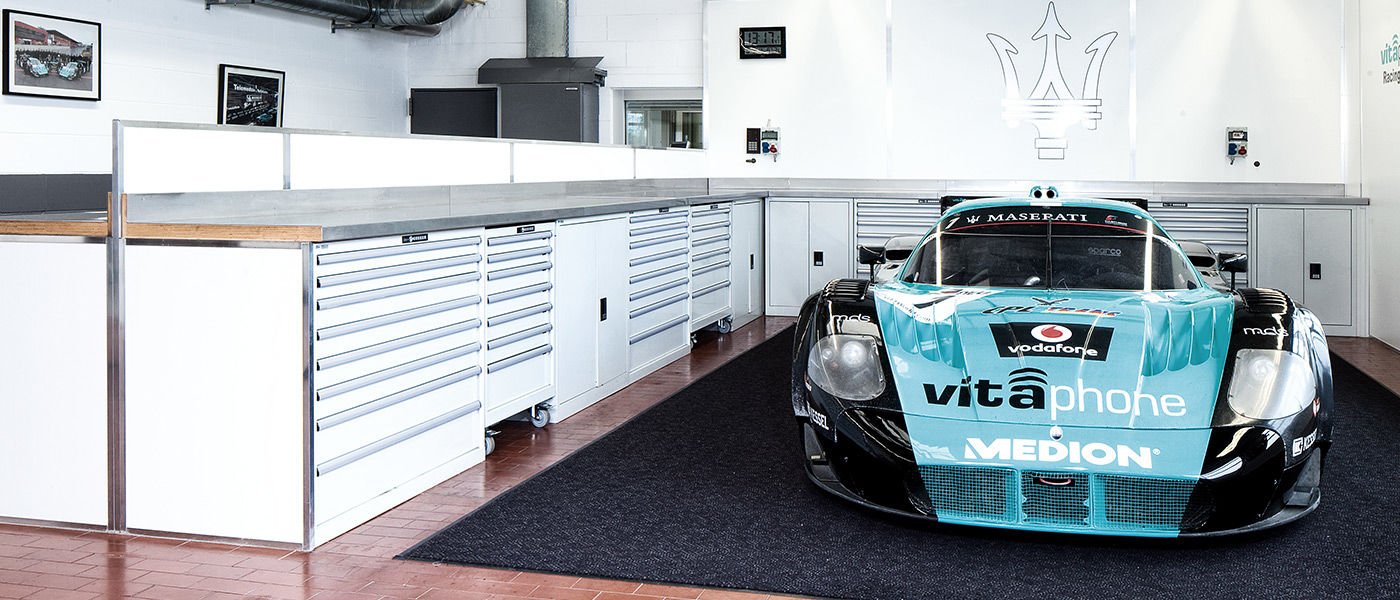 EXAMPLES